Tivoli gardens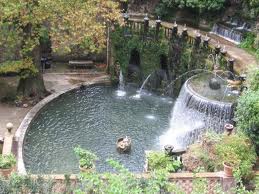 This day excursion is designed for those who wish to enjoy the highlights of Rome's surrounding countryside; Tivoli and the Villas of Hadrian and D'Este.
After you are greeted at the Port of Rome you will drive through the countryside to arrive at the most sought after site of the ancient Roman elites; Tivoli . In the morning you will spend some time visiting the ancient ruins and summer home of the Emperor in Villa Hadrian before you are escorted to lunch.
Continuing on, you will arrive in Villa d'Este, the renaissance summer estate, known for its exquisitely manicured gardens and highly praised fresco paintings.
When you have completed all of your sightseeing, you will be returned to the Port of Rome.
*Entrances fees to both Villa Hadrian and Villa D'Este are approximately 12 Euro each.
Book now your Tivoli Gardens tour with Amalfi Taxi Driver!
[qcf]