Wine tasting tour in Chianti
Miles and miles of vineyards that each season color the landscape in different hues. Hills in shades of green, purple, red and yellow attract thousands of visitors every year.
Between Florence and Siena you will find many farms, wineries and wine cellars that proudly offer their products. Big, small, old or new wineries in Chianti allow us to experience the real taste of the wine. You just need a good Chianti map and a hearty stomach to start your wine tasting tour in Chianti, either by car and by bus.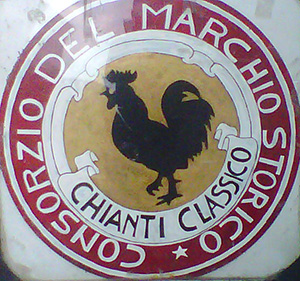 Near Greve in Chianti there are many wineries and farms where you can taste wines and other typical products. In Greve there are also several excellent wine bars and shops where you can taste and purchase wines. Among them you'll find Le Cantine where you can taste hundreds of different wines. We also recommend a visit to the Wine museum in Greve.
Just 3 km from Greve stands the ancient Castello di Vicchiomaggio, a castle immersed in over 130 hectares of vineyards which produce a good Chianti Classico wine. The Castello offers custom-made wine tasting tours upon request.
Moving towards Greve, you'll find the famous Castello di Verazzano that gave birth to Giovanni da Verrazzo, explorer that discovered the Bay of New York. You can tour the cellars and taste their Chianti Classico wine every day. The Castello organizes several types of wine tasting tours to meet several types of requests.
Another interesting and easy-to-reach place is Panzano, one of the most populous towns in Chianti. This small town is famous for its wine production and for the Florentine steak. Here you'll find the Cecchini Butcher Shop where you can listen to Dante's Divine Comedy while buying your steak.
Not too far from its center stands the Antica Fattoria Montagliari which offers several wines for tasting, from Chianti Classico Riserva (special vineyard selections), grappa, olive oil and other typical Tuscan products.
The quality of the wine produced at Panzanello has been highly appreciated since 1427. Only 2km from Panzano, the estate still produces an excellent Chianti Classico wine that can be tasted along with delicious appetizers after the tour of the wine cellars.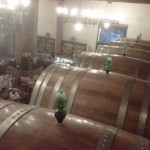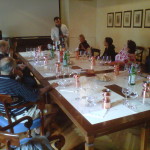 These are just a few recommendations. The area of Chianti offers a large variety of big and small wineries, each one producing its own particular wine to be tasted and savored. Gaiole, Radda and Castellina are just some of the most famous towns where wineries are concentrated.
Not Just Chianti Classico
You should also know that Chianti is also not just Chianti Classico. As a matter of fact, Chianti is divided in 8 sub-zones, each one producing its own Chianti wine. Among these I would like to point out 3 exclusive wine production areas:
Chianti Rufina is produced in the Val di Sieve, beloved valley by the Florentine aristocratic class near Florence. Today this area offers a detailed wine road itinerary with the scope of discovering its wine and production across the countryside thanks to a specific road signs (Strada del Vino di Toscana). Along the road you can find many wineries and farms offering wine tasting. Among them is La Fattoria il Lago just 2 km from Dicomano.
Chianti Colli Fiorentini is produced near Florence and contains 18 towns such as Impruneta,San Casciano, Tavernelle and Scandicci. Just outside of Scandicci stands Fattoria San Michele a Torri, a wine estate that offers an excellent certified organic wine.
Chianti Montalbano is produced near Vinci, hometown of Leonardo da Vinci. In this Renaissance area, there are many attractions and wineries. An important one is Villa Dianella Fucini whose wine is known worldwide.
Book now your Wine tasting tour in Chianti with Amalfi Taxi Driver!
[qcf]